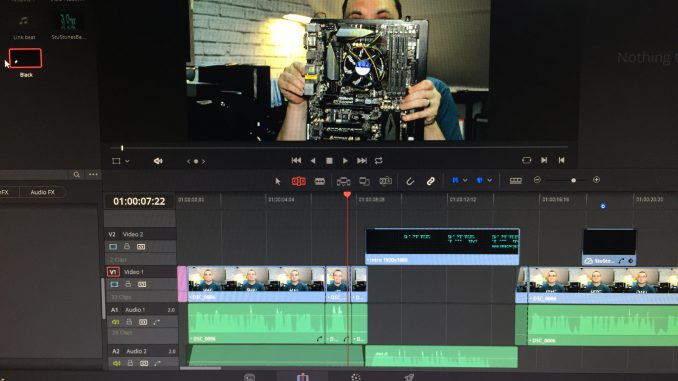 After nearly 3 weeks I'm filming the segments for my next video – Hardware Introduction for my unRAID server!
The A-roll has been filmed, and I'm in the process of filming B-roll, doing graphics, and doing voice over corrections.
Downloading and installing unRAID, testing it, then doing it again to film is pretty cool as I get all the mistakes ironed out first. Hopefully by the end of the weekend I should have something ready to upload!
Hardware being used:
Intel Xeon E3-1240
Asrock Z77 Extreme 6
Kingston Value RAM 16GB
Radeon R7 250X
Radeon HD 5450
Cooler Master RS460 PSU
WD Red 1TB NAS drives

In a Rack Max 124 enclosure

unRAID Server 6